PLEASE REVIEW THE BACD EVENT POLICY PRIOR TO REGISTERING. Click to read:
BACD Event Policy
PLEASE NOTE: All BACD events/workshops will be held virtually until until further notice.
A Zoom link will be included in the event information, so you can join at the scheduled time.
6 Secrets to Igniting your Marketing Plan – for non profits
Tuesday
October 29
9:00AM - 12:00PM
Event Navigation
In this workshop we will cover the fundamentals of cause marketing to raise the impact of your non profit.
A non-profit organization doesn't usually market products and services, instead it markets the work it does or the cause it supports. Donors and supporters needs are often different to that of customers looking to purchase a product or service for self fulfillment. Instead of paying with cash, payment may be made through donation of money, time or service. This difference can affect the type of marketing efforts a non profit undertakes.
Using GrowthWheel decision sheets we work through these fundamentals together to create or expand the marketing strategy for your non-profit organization.
We will cover:
1. Getting clear on who your customer is
2. Planning out what your customer wants to hear from you
3. Working out where your customer wants to be found
4. Scheduling when your customer wants to be communicated to
5. Understanding why your customer wants to stay connected with you
6. Deciding how you will measure marketing success
This workshop is for anyone who has the role and/or responsibility in a non profit organization for raising awareness or gaining financial support for their organization.
Testimonials:
AS: I thoroughly enjoyed yesterday's session! I felt I gained some great insights and materials to take away and help me think about how I am going to build out my communications plan. I think it was definitely worth the money and having the time to talk to people about their concerns and pitch ideas and work together is so vital.
FROM LRCSS: We really enjoyed the workshop. We found it to be beneficial for the point we are at now in our marketing journey and it gave us some really great tips that we are going to action. It was also great to relate to other non-profits in Durham and hear about some of their challenges and successes during some of the exercises you walked us through.  It was worth the money for this valuable information and I would definitely recommend BACD to others.
Presented By:  Teresa Shaver, Executive Director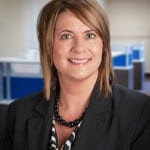 Teresa has always had a strong entrepreneurial spirit and has worked in over 5 start up organizations across 3 countries and moved to Canada in August 1999 to be part of a small start up in Toronto that specialized in Call Centre Staffing. After working in this industry for 7 years, she went to work for the Whitby Chamber of Commerce and spent 5 years there managing Member Services, Sponsorship and over 75 Events per year.
Teresa joined The Business Advisory Centre Inc in 2012; – a non profit organization supporting businesses to achieve business success.  With her leadership, the organizations' outcomes have increased by over 200%.  At BACD, Teresa is responsible for executing the strategic plan, managing operations, over 120 events and a team of 5.
Teresa has also run a number of her own businesses and has been a business coach for over 10 years. In 2014, Teresa received her Registered Business Coach designation from the World Association of Business Coaches and in 2017 received her Economic Development Certificate.