PLEASE REVIEW THE BACD EVENT POLICY PRIOR TO REGISTERING. Click to read:
BACD Event Policy
PLEASE NOTE: All BACD events/workshops will be held virtually until until further notice.
A Zoom link will be included in the event information, so you can join at the scheduled time.
Design on a Dime: Using Canva to Create Graphics and Promote Your Business
Thursday
November 19
1:00PM - 2:30PM
Free
Hi-quality graphics are important for creating a professional look on your social media profiles and other marketing materials. Hiring a graphic designer is ideal, but what if you can't afford it and you don't have the right skills to do it yourself? No need to struggle, because with Canva there's a solution!
Canva is a free tool that lets you combine images and text for any social media platform to promote your business. There are thousands of free photos and design templates to help you get started today! Best of all, it's easy to use.
During this seminar, participants will learn how to make designs of various sizes and types, find engaging images, compose stunning layouts and add impactful text.
About the Presenter
Antoinette Burrell is the Founder of Kismet Digital, a boutique Presentation Design company. She helps presenters to create clear, captivating presentation slides that will engage their audience.
Antoinette is an accomplished public speaker who holds certifications in Corporate Communications, Adult Education, and Social Media Marketing. She has more than 15 years of experience as a Technology Instructor and Business Communications Specialist.
This even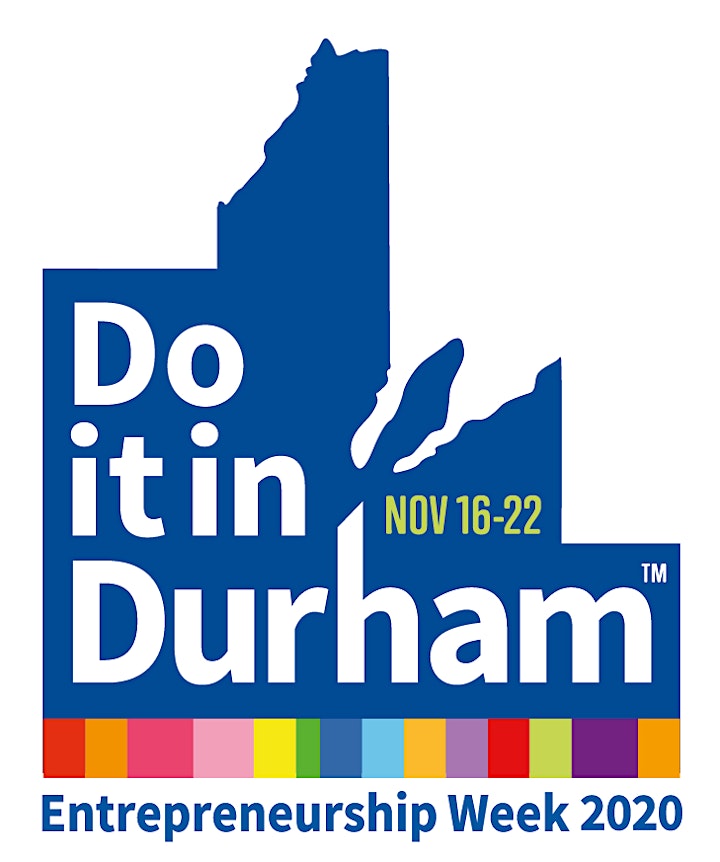 t is held during 'Do It In Durham Week'.
Now in its 8th year, 'Do It In Durham' is a major part of the Durham Region business calendar. It is our collaborative series of events held during Global Entrepreneurship Week (GEW). It is brought to you by local businesses and organizations who are already 'Doing it in Durham!" Global Entrepreneurship Week is where we celebrate the job creators, innovators, entrepreneurs and businesses GLOBALLY in over 170 countries.