PLEASE REVIEW THE BACD EVENT POLICY PRIOR TO REGISTERING. Click to read:
BACD Event Policy
Facebook Ads for Beginners
Tuesday
May 21
9:30AM - 11:30AM
Event Navigation
Thinking about running Facebook ads but don't know where to start?
No matter what type of business you have or what your goals are, Facebook advertising enables you to reach the right people. Facebook ads are cheaper than most other platforms and ROI is higher, for that very important reason doing it properly becomes absolutely essential.
 In this workshop you will learn:


How Do Facebook Ads Work?


Types of Facebook Ad and How to Use Them


Audience insights


What's Facebook Pixel?


How to utilize your ad budget?


Content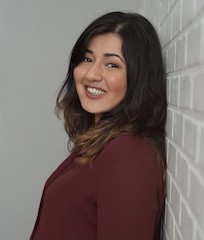 About The Presenter: 
Orzala Quddusi is the CEO and founder of Make it Happen Services specializing in social media marketing services.
She began her journey earning a post-secondary diploma in Business Administration, followed by earning herself a Bachelors of Commerce degree. Orzala saw the need many entrepreneurs had for a wide range of services. With that in mind she developed Make it Happen Services. Additionally, Orzala is an active member of Ajax Pickering Board of Trade.