How to Innovate from the Inside Out
November 10 @ 3:30 pm

-

5:00 pm

|

Free
The road to entrepreneurship is always fraught with bumps, scrapes and falls, and of course, victories. If we don't learn to make friends with the bumpy road, we'll be miserable the entire ride.
Innovate from the Inside Out will help entrepreneurs navigate the bumps in the road with a new sense of delight rather than dread.
Gaining CLARITY is the critical component to pivoting with grace, learning about who you really are and who you really help, so you can truly create a business you love.
The key takeaways participants will have are that:
Challenges always create your biggest victories.
Finding clarity is the only way through.
Building a business you're truly aligned with from the insight out is the greatest expression of who you are.
About The Presenter:
Jennifer Maxwell is The Clarity Coach, helping inspired, heart-centred entrepreneurs go from scattered and uncertain to aligned action for a business you love.
As an entrepreneur for almost 15 years, Jennifer has seen her share of bumps in the road and has lived to tell the war stories (and the victories). She couldn't be more excited to show you it's possible to enjoy the well beaten path of entrepreneurship.
Certified as a DISC Human Behaviour Consultant, Jennifer's role is to hold the mirror up for her clients, showing you who you are in all your glory; your strengths, natural ways of being, and zones of genius so you can avoid the obvious pitfalls along the way.
Jennifer also helps her clients build the practical steps for business, starting with understanding exactly who your Ideal Client is (no more making it up!), your products and offers, and the back end machines that make any profitable business run (think email funnels and lead generation plus more).
Do It In Durham
Now in its 9th year, 'Do It In Durham' is a major part of the Durham Region business calendar. It is our collaborative series of events held during Global Entrepreneurship Week (GEW). It is brought to you by local businesses and organizations who are already 'Doing it in Durham!" Global Entrepreneurship Week is where we celebrate the job creators, innovators, entrepreneurs and businesses GLOBALLY in over 170 countries.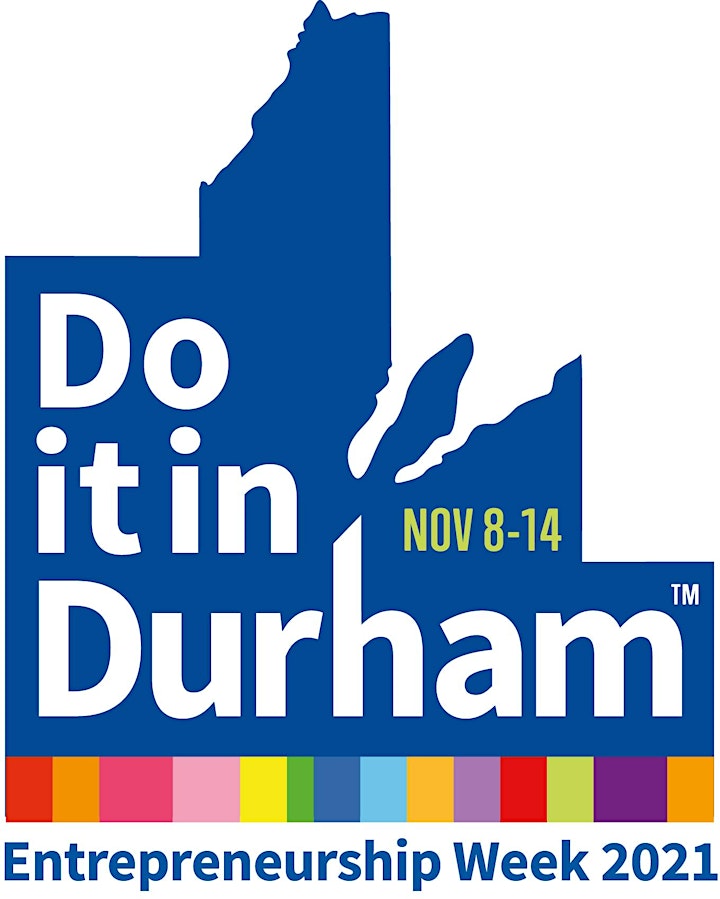 Share This Article