PLEASE REVIEW THE BACD EVENT POLICY PRIOR TO REGISTERING. Click to read:
BACD Event Policy
PLEASE NOTE: All BACD events/workshops will be held virtually until until further notice.
A Zoom link will be included in the event information, so you can join at the scheduled time.
Optimizing your Website for Success
Thursday
May 28
9:00AM - 10:30AM
In this workshop, you will learn to build and enhance a website (whether by you or a professional) that works for your business and anchors your online marketing presence.
How to register a Domain
Choosing a website platform
How to create a sitemap/website menu
Brand your site assets
Creating web content
Add an action so that customers buy from you
How to setup your website for SEO & Google Ranking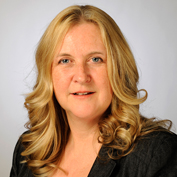 About the Presenter:
Andrea Rowland, Business Advisor & Marketing Specialist at BACD
Andred joined BACD officially in October 2017, although has worked with the BACD for over 3 years providing workshops and mentorship. She has over 20 years international experience in marketing, branding and communications having graduated with a B.A. Honours Degree in Graphic Design. Andrea's true entrepreneurial spirit expressed itself when she started a craft brewery in Australia which has given her hands-on knowledge of the challenges of starting and growing a business which she now shares with clients at BACD.
She has been running her own branding and marketing business in Oshawa and is now a certified GrowthWheel Business Advisor.
Area of Speciality: Marketing plans; value proposition; target market; branding; digital marketing; websites; social media; product portfolio.