PLEASE REVIEW THE BACD EVENT POLICY PRIOR TO REGISTERING. Click to read:
BACD Event Policy
PLEASE NOTE: All BACD events/workshops will be held virtually until until further notice.
A Zoom link will be included in the event information, so you can join at the scheduled time.
She Means Business: Think Big, Bold & Fearless
Wednesday
March 24
6:00PM - 8:00PM
Free
Event Navigation
In celebration of International Women's Day.
Join us for an event to remember. Our event starts with you meeting the brainchild of Stem Minds, Anu Bidani, who will lead this event with the subject of Think big, bold and fearlessly Anu will share her journey and why Stem Minds is poised for exponential growth.
Then meet our women entrepreneur panel – these business owners will talk about their experience in two of the BACD's entrepreneurial programs: Women's Entrepreneurship Program and Starter Company Plus Program, and where they are today in their business development.
Finally, we conclude with our Ask/Give segment an open sharing opportunity to ask all the guests for any help/support/connections you may need for your business and to GIVE – share if you have something to give to the guests.
About Anu Bidani
Anu Bidani is the CEO of STEM Minds, a BCorp certified business that focus on empowering youth to become fearless leaders. Her mission is to make STEM (science, technology, engineering, math) education accessible to children across the globe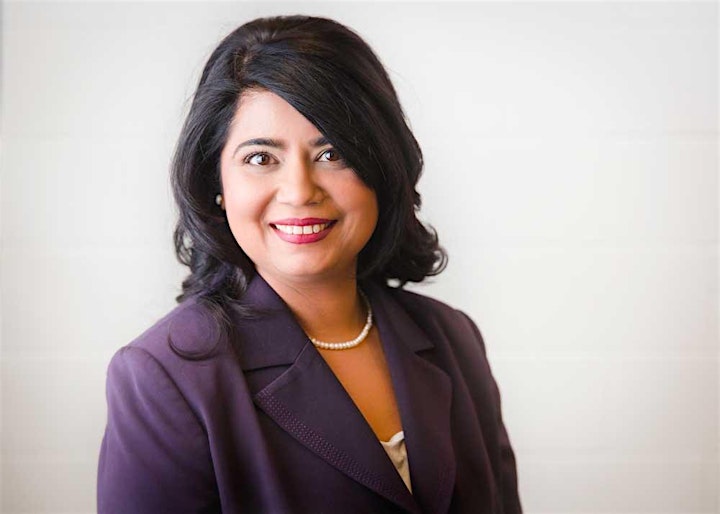 by working with parents and schools to provide in-person classes, live virtual classes and on-demand courses for kids ages 4-18 that complement a school board education.STEM Minds vision is to empower the next generation of global leaders and innovators to build a better world for today and future generations. With a dedicated teaching staff, a state-of-the art learning center, an online learning academy and a network of strategic partnerships, she has built a business that is successfully expanding the reach and impact of education to all children!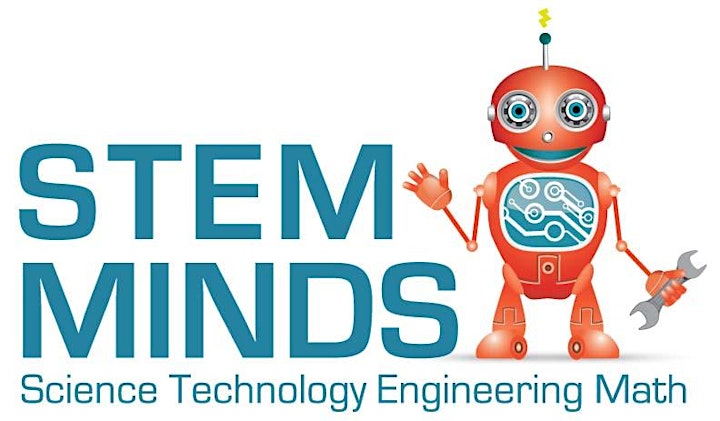 She is a passionate innovator, leader, revenue generator and an entrepreneur with solid experience as a corporate executive where she witnessed the evolution and impact of accelerated technology changes on business processes from a Corporate lens. Her passion for innovation served as the catalyst for repeated successes in optimizing emerging business models to deliver agile profitability and value. She has delivered large multi million dollar projects at a global scale from systems implementations to electronic platform product launches. With vetted expertise in the areas of strategy, product development, solutions development, project delivery, information security and audit, Anu has built a solid foundation for her latest entrepreneurial venture – STEM Minds.
Women Entrepreneur Panel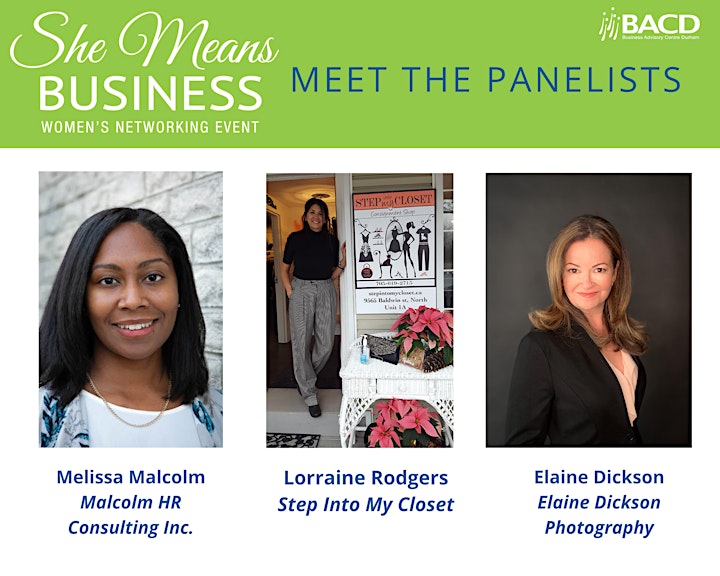 About the Panelists:
Elaine Dickson:
In recent times, there is a growing need for professional images that would set small businesses apart from their competitors and help their clients better visualize the product or service they are selling, online!
After 20 years of working for major Canadian media outlets in advertising sales, Elaine decided it was time to launch Elaine Dickson Photography.
"Since graduating from Humber College in 1996, I have been using my camera only as a hobby, however, through encouragement from family and friends and with the wonderful resources that the BACD provided me with, I was able to hit the ground running!"
The pandemic has forced many small businesses on-line and it was, all of a sudden, important to look consistent and current with professional images for websites, and social media pages.
Elaine Dickson Photography services the Durham Region and specializes in headshots, lifestyle and business branding photography.
---
Lorraine Rodgers
September 2020, summer of COVID-19, Lorraine opened 'Step into my Closet', a women's & men's consignment shop. Lorraine realized that the consignment shop in her town and the surrounding areas shops had all closed and most permanently closed. She felt the market was there for people who are environmentally conscious. People are now more than ever taking responsibility for their purchases and what happens to their clothing after they no longer want them.
Lorraine's mission is to open up people's minds about wearing pre-loved clothing! She also wants 'Step into my Closet' to be a reflection of her and her Native heritage.
Step Into My Closet is located in Ashburn, just north of Whitby, ON in Myrtle Station, along highway 12. Curbside pick up available.
Lorraine Rodgers, Step into my Closet
www.stepintomycloset.ca
---
Melissa Malcolm
Melissa Malcolm is the Founder and Principal Consultant at Malcolm HR Consulting Inc., an HR consulting business that aims to make the lives of start-ups, small and medium sized business owners easier through timesaving, expert HR services. Melissa started Malcolm HR Consulting Inc. out of her passion for HR and to help business owners recognize the value of implementing HR practices early in their business. Recognizing that HR beyond hiring employees is not often top of mind for most business owners, she is driven to change the narrative about HR and its value in supporting the achievement of business success.
With over 20 years of diverse human resources management and leadership experience Melissa has been responsible for partnering with and providing solutions-oriented advice to business owners and leaders at all levels. She has extensive hands-on experience leading HR initiatives, including organizational design, recruitment and onboarding, employee relations, and talent management.
Her goal is to be your PARTNER in HR! https://www.malcolmhr.ca/