PLEASE REVIEW THE BACD EVENT POLICY PRIOR TO REGISTERING. Click to read:
BACD Event Policy
PLEASE NOTE: All BACD events/workshops will be held virtually until until further notice.
A Zoom link will be included in the event information, so you can join at the scheduled time.
Taking Facebook Business from Zero to Hero
Wednesday
April 22
9:30AM - 12:00PM
As a business owner, we are constantly focused on reaching more people, targeting our ideal customers, and helping people understand the benefits of buying our products or services.
Having your business and your brand on Facebook is the best way to reach millions of new potential customers that will be interested in your products/services and your message. But that's not enough, to succeed on Facebook you need to dominate some simple but critical tools & strategies.
What you will learn in this workshop:
Latest Facebook algorithm updates
Learn to create compelling and engaging content
Utilize your Personal Facebook profile to increase your presence
Using Facebook groups to grow your business
Facebook hacks to instantly improve your small business reach
Things You Should NEVER Share on your Business Facebook page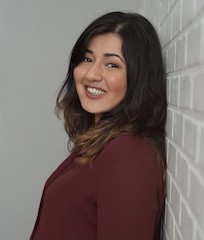 About The Presenter
Orzala is the owner of Make it Happen Services. An online marketing boutique that helps small businesses develop and implement an effective digital marketing strategy using social media and email marketing techniques.
Orzala is passionate about helping small businesses grow their online presence furthering their business success. Orzala began her journey earning a post-secondary diploma in Business Administration, followed by earning a Bachelor's of Commerce degree.
She is an active member of the community. She has mentored young entrepreneurs at the BACD (Business Advisory Centre of Durham). Orzala is a columnist for Beautiful Magazine covering topics such as Social Media Marketing & Branding.