PLEASE REVIEW THE BACD EVENT POLICY PRIOR TO REGISTERING. Click to read:
BACD Event Policy
PLEASE NOTE: All BACD events/workshops will be held virtually until until further notice.
A Zoom link will be included in the event information, so you can join at the scheduled time.
The 7 Deadly Sins of Business Financing
Monday
November 18
3:30PM - 5:00PM
Free
Event Navigation
This presentation will discuss the 7 deadly sins of why some may not qualify for business financing.
Charles will provide you with some tips and tricks behind what will help enable you to receive financing for your business.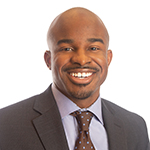 Charles Hamilton is an Account Manager at the Business Development Bank of Canada for the region of Durham. Charles loves meeting with local entrepreneurs to understand what challenges they are facing, and how he can best help them grow by leveraging BDC's commercial financing and advisory solutions.
Thriving on his creativity and passion for entrepreneurship, he is eager to support local companies and has helped dozens of small businesses up to $10M in sales, scale to new heights. Charles enjoys educating entrepreneurs about the various options for capital available and what may be the best route for them. You can expect 100% transparency and a speedy turnaround when working with Charles.
Charles is a hobbyist photographer that enjoys capturing architecture and portraits. He is also a fan of all things tech; you can probably catch him reading TechCrunch or The Verge.