PLEASE REVIEW THE BACD EVENT POLICY PRIOR TO REGISTERING. Click to read:
BACD Event Policy
PLEASE NOTE: All BACD events/workshops will be held virtually until until further notice.
A Zoom link will be included in the event information, so you can join at the scheduled time.
The Secrets to Instagram Hashtags and Stories For Your Business
Thursday
February 13
9:30AM - 12:00PM
Event Navigation
Instagram has gone through a lot of changes in the past year, including new features, tools, and a whole new video channel. But one thing has remained constant throughout: the importance of Instagram hashtags. Instagram hashtags are FREE advertising for your small business.
In this workshop, you will learn:
What you need to think about before you post your Story
What to share on Instagram Stories to get your followers talking.
How to increase your engagement on Instagram by using Instagram Stories.
Why Hashtags are the #1 Organic growth strategy on Instagram?
What are the different types of hashtags you can use?
How to create a Hashtag strategy that will get your content the attention it deserves
About The Presenter: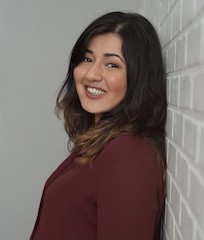 Orzala Quddusi is the CEO and founder of Make it Happen Services specializing in social media marketing services. She began her journey earning a post-secondary diploma in Business Administration, followed by earning herself a Bachelors of Commerce degree. Orzala saw the need many entrepreneurs had for a wide range of services. With that in mind she developed Make it Happen Services. Additionally, Orzala is an active member of Ajax Pickering Board of Trade.