PLEASE REVIEW THE BACD EVENT POLICY PRIOR TO REGISTERING. Click to read:
BACD Event Policy
PLEASE NOTE: All BACD events/workshops will be held virtually until until further notice.
A Zoom link will be included in the event information, so you can join at the scheduled time.
Why & How to Get Your Business Ready For Online Selling
Thursday
April 2
1:00PM - 2:00PM
Free
Event Navigation
We are currently in a unique situation globally. While many businesses have had to permanently close their doors, many are uncertain of when or if they'll be able to reopen anytime soon.
Whether you are a traditional brick & mortar retail business or a supplier relying on traditional channels to be found there is an opportunity to pivot and thrive into the future.
So how do we build, run and manage an online business if we don't currently have one or we have one that isn't moving?
This webinar is going to show you WHY this is an absolute necessity for your business future and HOW to create it, with a plan of action!
By attending you'll get:
An understanding of the future of eCommerce & why that matters for your business (no matter the industry).
A clear and concise list of tools that work for bringing a business online quickly and effectively.
An understanding of the two main eCommerce platforms, their pricing and unique attributes to make an informed decision.
A list of the key foundations for any successful online business.
A plan of action to take forward to continue to implement these strategies and build eCommerce options into an already existing business model.
About the Presenter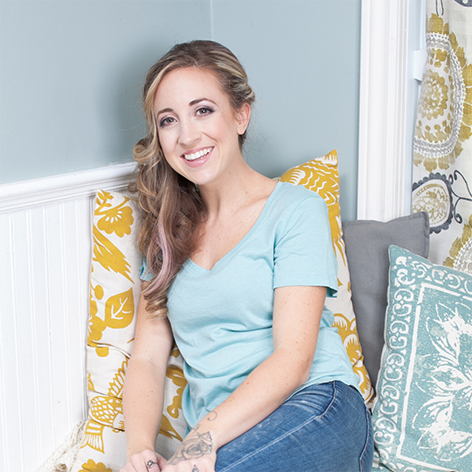 Melissa loves helping entrepreneurs get online and discover new ways to do this, in ways that fit their business needs.
For the last 5 years she has worked for and with Shopify (the world's leading eCommerce platform) to help businesses big and small create websites that are well-oiled selling machines that also speak to the needs, values, and desires of their customers and clientele.
Melissa works with clients in a variety of ways, either through 1:1 training sessions for DIY-ers, group training, and programs, as well as building website for those who want it done well and want it done quickly.
Melissa's main goal is that every client walks away confident in their website and also themselves so that they can train and manage it on their own, without relying on ongoing maintenance services.